The beach flag in feather design is available in different models: concave, convex, straight and angled.
Flags in 110 or 230 gsm polyester with print on 1 (mirrored) side or 2 sides.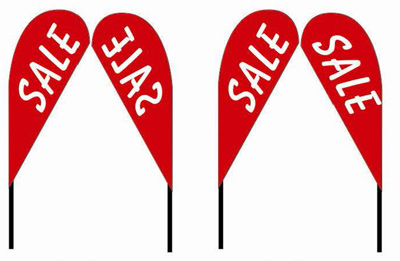 You can choose among different bases, eg. crossed, foldable, waterbags, spikes etc.
Standard size are 260, 310, 410, 500 cm.